GetsMusk.Com Give away from Elon Musk
GetsMusk.Com Review
A tweet from Elon musk official twitter handle has set a lot of people amazed asking if Elon musk is actually doing a give away.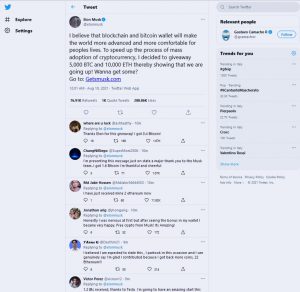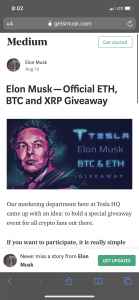 That tweet mentioned the use of the site GetsMusk.com to get the giveaway and you have to make an investment of about 0.05Btc to be able to receive.
This is a scam, you should know that the richest man didn't work that way to get to his position, Elon musk is the most stingy person to dash out over 5000BTC, it is too clear to be truth.
I also see a lot of deceiving comments in the comment section trying to make you believe it's true and it has worked, this is a lie, it is from a group of ganged up scammers who are head bent on scamming innocent people.
Don't fall for the scam!!